10
Novembre
2023
Ore 21.00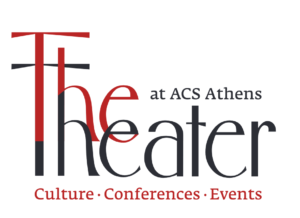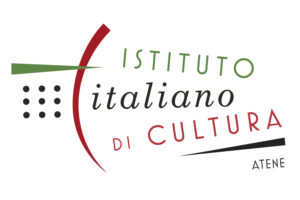 The Theater at ACS Athens
Chalandri (Atene) / Grecia
Αγίας Παρασκευής 129 και Καζαντζάκη, Χαλάνδρι
info biglietteria
Biglietteria online

Segui online su niceplatform.eu

Gelsomina Dreams, dichiarato omaggio al genio di Federico Fellini, è un viaggio onirico in bilico tra danza, poesia, musica e circo, a partire da immagini ispirate al mondo dei sogni del grande regista e ad alcuni dei suoi film. Sulla scena gli artisti della compagnia blucinQue si muovono in uno spazio simbolico, di pochi elementi, in cui coreografie, suono e luci, trasportano in un mondo sospeso nel tempo, un'ambientazione che allude a un set cinematografico dismesso e di felliniana memoria. Lo spettatore viene così condotto per mano in una dimensione più profonda, inconscia, a tratti spiazzante. Attraverso i testi di Luis Borges, si evocano le tematiche vicine all'universo felliniano: la finzione, il doppio, il sogno, con un'idea di supremazia dell'estetica attiva dei prismi, capace di forgiare una visione personale sull'estetica passiva degli specchi che trasforma l'arte in copia attraverso il ritmo e la metafora. Agli interpreti non viene chiesto il calco di una maschera ma una reinterpretazione contemporanea e personale del sogno di una Gelsomina visionaria, portatrice di un sentire cangiante e in continua evoluzione.
Ingresso gratuito su prenotazione: PRENOTA QUI
Gelsomina Dreams, a declared homage to the genius of Federico Fellini, is a dreamlike journey hovering between dance, poetry, music and circus, starting with images inspired by the great director's dream world and some of his films. On stage, the artists of the blucinQue company move in a symbolic space, with just a few elements, in which choreography, sound and light transport us to a world suspended in time, a setting that alludes to a disused film set of Fellini's memory. The spectator is thus led by the hand into a deeper, unconscious, at times disorienting dimension. Through the texts of Luis Borges, themes close to Fellini's universe are evoked: fiction, the double, the dream, with an idea of the supremacy of the active aesthetics of prisms, capable of forging a personal vision over the passive aesthetics of mirrors that transforms art into a copy through rhythm and metaphor. The performers are not asked to make a cast of a mask but a contemporary and personal reinterpretation of the dream of a visionary Gelsomina, bearer of an ever-changing and evolving feeling.
Free entrance by reservation: BOOK HERE
Italia – cast internazionale
Direzione Caterina Mochi Sismondi
Creazione e Performance Elisa Mutto, Alexandre Duarte, Vladimir Ježić, Michelangelo Merlanti, Ruairí Mooney O'Cumiscáigh e Ivan Ieri
Con la partecipazione di Nina Carola Stratta, Paolo Stratta
Light design Massimo Vesco
Musica originale, sound design e violoncello Beatrice Zanin
Tromba Nicolò Bottasso
Musiche Georges Serge Gainsbourg, Ivanovitch Gurdjieff, Casimir Oberfeld, Charles-Louis Pothier,
Nino Rota, Albert Willemetz
Fonica Davide Boido e Andrea Ruta
Costumi Federico Bregolato e Carla Carucci
Foto Andrea Macchia
Produzione Centro di produzione blucinQue/Nice
In collaborazione con Fondazione Cirko Vertigo
Testi d'ispirazione Poesie di Luis Borges
Immaginario d'ispirazione Il mondo cinematografico di Federico Fellini
Italy – International cast
Direction Caterina Mochi Sismondi
Creation and Performance Elisa Mutto, Alexandre Duarte, Vladimir Ježić, Ruairí Mooney MacCumascaigh, Michelangelo Merlanti, Ivan Ieri
With the participation of Nina Carola Stratta, Paolo Stratta
Light design Massimo Vesco
Original music, sound design and cello Beatrice Zanin
Original music, violin, trumpet and electronics Nicolò Bottasso
Music Georges Serge Gainsbourg, Ivanovitch Gurdjieff, Casimir Oberfeld, Charles-Louis Pothier, Nino Rota, Albert Willemetz
Soundtrack Davide Boido and Andrea Ruta
Costumes Federico Bregolato and Carla Carucci
Photos Andrea Macchia
Production Centre blucinQue Nice
In collaboration with Cirko Vertigo Foundation
Inspirational texts Poems by Luis Borges
Inspirational imagery The cinematographic world of Federico Fellini
durata 50'
genere teatro, danza, musica, circo contemporaneo